I think one of the main reasons people have kids is so that they can dress them in ridiculous outfits and then force them to pose, sometimes with complete strangers, while they take hilarious photo after hilarious photo. While I'm obviously being a little facetious, I believe that there is some truth to this. One only has to check out their Facebook feed to see the proof.
So far, we have done our part to perpetuate the crime. In fact, I'm totally about to flaunt the greatest hits of my collection right here. Do I feel bad about exploiting my unwitting offspring?
Nah.
I figure he'll find these photos completely amazeballs and toss me a few high-fives to congratulate me on my stylish sensibilities. If not, then I'll just use them to blackmail him when he starts thinking he's cooler than he actually is. Sounds like a win-win to me.
So without further ado, I present you with a collection of the little man's embarrassing holiday pics and his escape-attempt from Santa, also known as his first Christmas photo.
Easter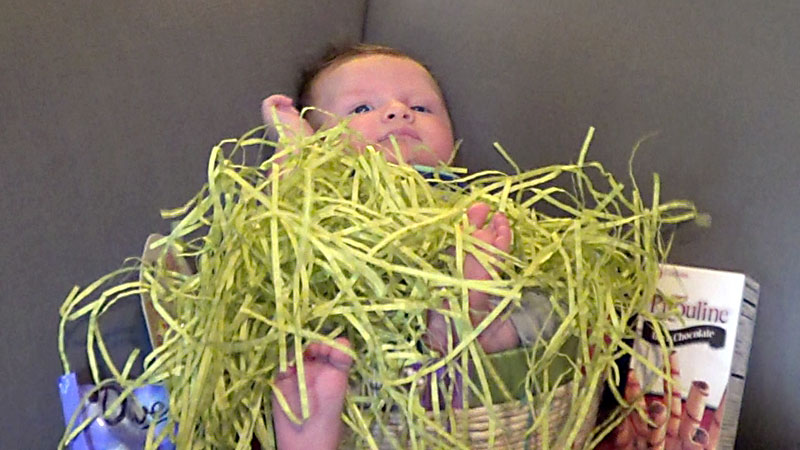 Popeye wasn't even two months old when Easter came. The Easter Bunny brought candy for us and an eighth of grass for him (thankfully, he did not develop an addiction). Looking back, it's amazing to see how much he has grown. Except for those feet… Luckily those Sasquatch paws have grown at a much slower pace than the rest of him.
4th of July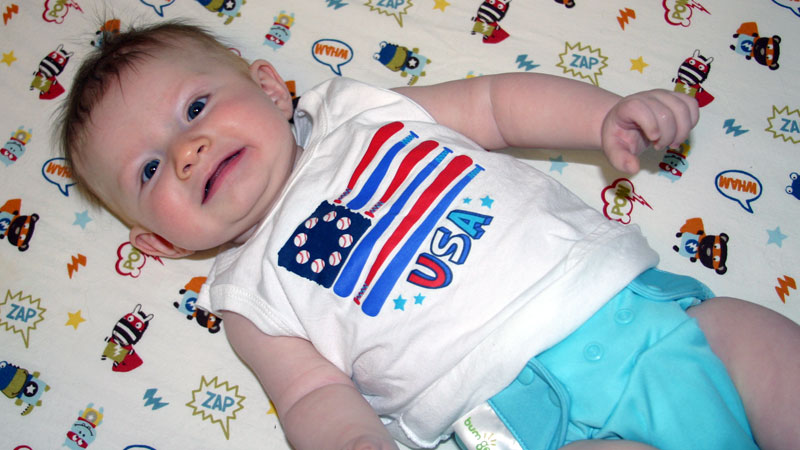 Independence Day had two meanings for us this year. Besides national pride, parades and fireworks, it was when Popeye officially moved into his own room. The independence has been short-lived though, as the little man often pays us visits in the wee hours of the night. He then gets to work on his long term goal of nudging me out of bed so that he can have mama to himself.
Halloween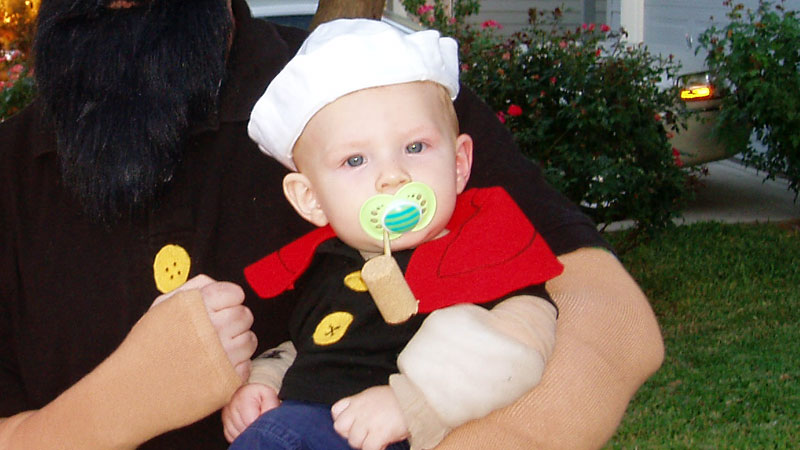 The little dude's first Halloween costume was decided on the night he was born, when Aunt Pickle dubbed him Popeye. How about them muskels?
Christmas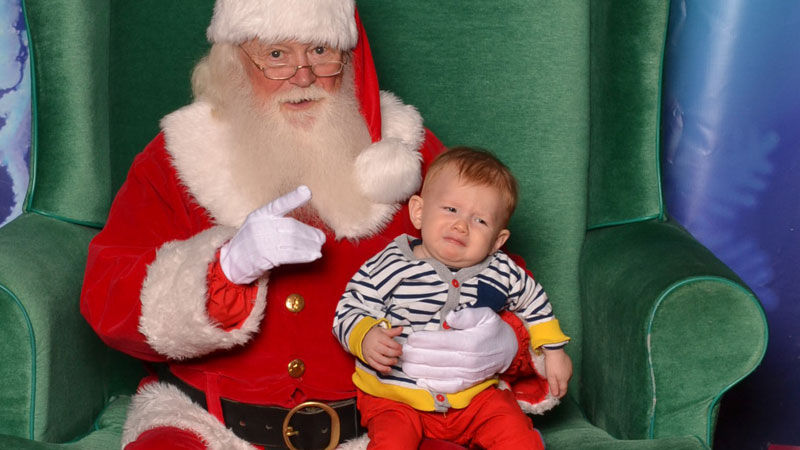 Santa was carefully explaining his rules to the little man and he was not at all happy about it. Apparently, he was under the impression that he could do whatever the hell he wanted and would still be handsomely rewarded come Christmas Day. Santa was also miffed that Popeye would dare wear red when paying the big man a visit. I believe he said something along the lines of "Red pants are kind of my thing, bucko. Check yourself before I wreck yourself."